The Shuttle Radar Topography Mission (SRTM) is an international research effort that obtained digital elevation models on a
near-global scale from 56° S to 60° N, to generate the most complete high-resolution digital topographic database of Earth.
The elevation models derived from the SRTM data are used in geographic information systems. They can be downloaded freely over
the Internet, and their file format (.hgt) is widely supported.
The Shuttle Radar Topography Mission is an international project spearheaded by the U.S. National Geospatial-Intelligence
Agency (NGA) and the U.S. National Aeronautics and Space Administration (NASA). NASA transferred the SRTM payload to the
Smithsonian National Air and Space Museum in 2003; the canister, mast, and antenna are now on display at the Steven F.
Udvar-Hazy Center in Chantilly, Virginia.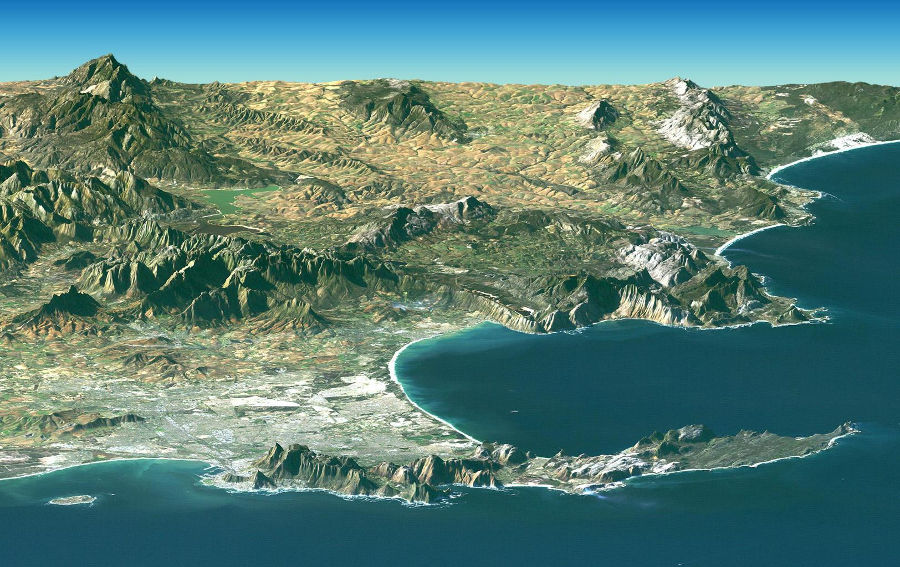 Cape Town and the Cape of Good Hope, South Africa
wikipedia.org